Condolences & Tributes
We encourage you to share any memorable photos or stories about Carol. All tributes placed on and purchased through this memorial website will remain on in perpetuity for future generations.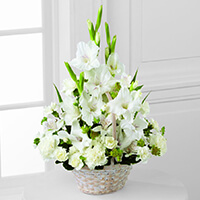 So sorry for your loss. Praying for your family.
Kent Shelton
- Tuesday October 02, 2018 via Heartfelt Sympathies
So sorry for your loss, our thoughts and prayers are with your family.
Chad and Renae
- Monday October 01, 2018 via Condolence Message
My heart aches as I loose another family member. I had just great times with my cousin and visiting with them. We had such great times. I remember her dating her first husband and going through her and/or Pat's hope chest. What wonderful memories I have of those days on the farm when all the family would get together and then when I could go stay at my aunt Lorraine's home and aggravate my cousins in wanting to tag along with them. I'm glad that she is not suffering any longer but ache for the loss she has left her on this earth. May God's peace and comfort envelope the family in the coming months and years as they learn to deal without this lighthouse.
Gwendolyn Reese
- Monday October 01, 2018 via Condolence Message
My dear Uncle Larry, Prayers continue for you as you grieve the loss of Carol. I'm so grateful that we were all able to get together for your birthday this summer. Carol so obviously enjoyed surprising you with the party at the winery! Her obituary is filled with the love of family that you shared. If the good Lord permits, I will see you on Wednesday to celebrate Carol's life! -Love, Cathy
Catherine Mitchell
- Monday October 01, 2018 via Condolence Message
I'm sorry for your loss may you find comfort in Jehovah's promise at john 5:28,29, for more info JW.org.
Edward
- Monday October 01, 2018 via Condolence Message